The inaugural property evening with Sir Ian Botham, OBE was a huge success!
Held at The Manor, Boddington, the HQ of The Almanzora Group Ltd, the UK sales agent for Desert Springs, Playa Marqués and Villaricos on Friday 15th October, the event was testimony to what can be done, even in these less than ebullient times for the overseas property market, to draw attention to the property developments of the Almanzora Bay Group, the brand and the Almanzora team.
The Almanzora team. Time for a drink!
Present during the evening were existing property owners, their friends, relatives and colleagues and independent sales agents with their own prospective clients; the wine flowed, canapés were devoured and commitments to visit Spain for property inspections were made!
Nigel Salmon, Managing Director of Girasol Homes with Mrs.Savage (centre) new home owner at Desert Springs and friend.
Nigel Salmon, Managing Director of Girasol Homes, commented; "I was extremely impressed by the evening's presentation and the support and dedication from the Almanzora team. Having only recently sold a Country Villa at Desert Springs to one of our clients, who was in attendance at the evening, we felt very much at home! The evening provided the perfect platform for prospective clients to be introduced to The Almanzora Group and to gain the confidence required, despite the difficult market that exists currently, to take that next step in the process of property purchase."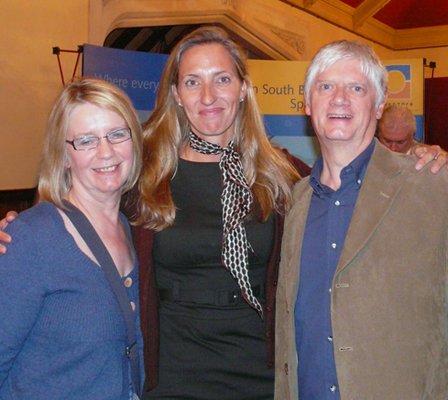 Roger and Janet French with Almanzora Commercial Manager Elvira Casas
Sir Ian Botham was in fine form on the evening and remarked; "I was very happy to see some of our existing owners as well as so many new faces at the evening. Being able to speak with everyone individually, and in an informal manner, provided a great opportunity to tell guests a lot more about the relaxed and enjoyable lifestyle of the Resorts and most importantly for them to learn about the depth and quality of the Group."
Colin Gibson (left) with Almanzora Group President Stephen Hitchins
Simon Coaker, sales and marketing manager of The Almanzora Group, commented;
"It is a fact that the most difficult decision for a prospective property purchaser to make is that initial one of committing to visit Spain for an inspection; once they have been and touched the reality all is a lot easier. Evenings such as this provide the perfect opportunity for those interested to learn more about the Almanzora Group and gain that confidence so needed to make that commitment. If the evening was to be judged on that alone then collectively, we most definitely have succeeded, as commitments were made there and then for prospective property clients to visit us in Spain!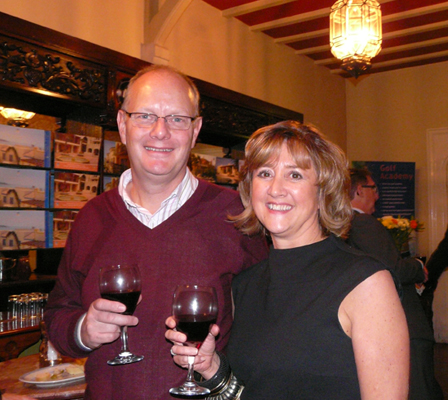 David & Lindsey Ede of Fine & Country International
The event will most definitely be repeated in the future and we look forward to working with existing property owners who are key to the success of the projects and their growth. All the better should that success and growth be through people that we already know."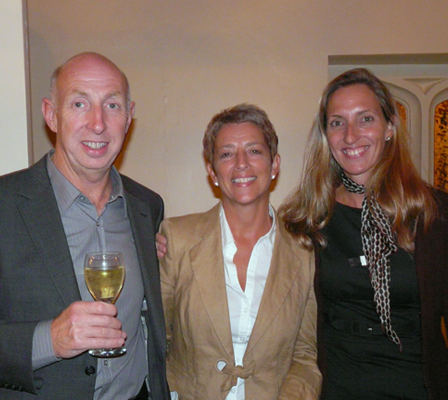 Mike Webb & Karen Beech (centre) with Almanzora Commercial Manager Elvira Casas
For further information contact: Julia Bonas
Email: jb@almanzora.com
Telephone: +34 607 299 904