Sixteen (16) members of the Sharks Academy Cricket Club are now back in England having completed a successful four (4) day training camp between Thursday 5th – Monday 9th March at Desert Springs Resort, Europe's only international award-winning luxury family resort and championship desert golf course with its very own dedicated Cricket Ground and Academy, in the Almanzora region of Almeria, Andalucía in south-east Spain.
Since 1995, ex-professional cricket players from a range of countries, including India, Pakistan and England, have banded together during the winter to form The Sharks CC and have evolved into an Academy where players are hand-picked to join the Club and compete in matches against Premier League teams.
Team Coach Salim Akbar remarked of Desert Springs Resort and the training camp;
"It has been a great experience to stay and train at Desert Springs. An amazing place with excellent accommodation, food and facilities. I would recommend it to other cricket groups."
Grass net practice, both bowling and batting took place at the Cricket Academy. Out-field practice, throw downs, strength and conditioning work, running, speed and agility work was completed at the Cricket Ground.
 "Desert Springs Resort is a great place for a cricket camp. I have really enjoyed the top- class cricket facilities and the ambience of the resort. The Desert Springs cricket ground is an amazing ground to play cricket on!" commented Sharks CC player Iresha Saxena
 "Desert Springs is a very nice and peaceful place. We found the facilities top of the range. The resort is the ideal place for a pre-season camp with some games. I highly recommended Desert Springs."
 "My experience of Desert Springs was very pleasant and enjoyable. I enjoyed all the resort but especially the top-class cricket facilities."
Those were the views of Sharks CC players Salman Khan and Zain Mughal respectively.
The training camp culminated in a friendly T20 match against Germany, currently ranked 31st in the ICC T20 rankings. Whilst Germany won that match, the Sharks CC were victorious in their following T20 match played against The Pinatar Pirates.
To view the video interview with Shahzad Hafeez, Manager of the Sharks Academy Cricket Club Click Here
The players and coaches were accommodated in some of the privately-owned Apartments at Desert Springs and the resort's executive chef was on hand to cater for the special dietary requirements of individual players dining in El Torrente Restaurant.
For further information:
Nick Gaywood
ng@desertspringscricket.com
+44 7793 558 132
Sharks Academy CC at Desert Springs Cricket Ground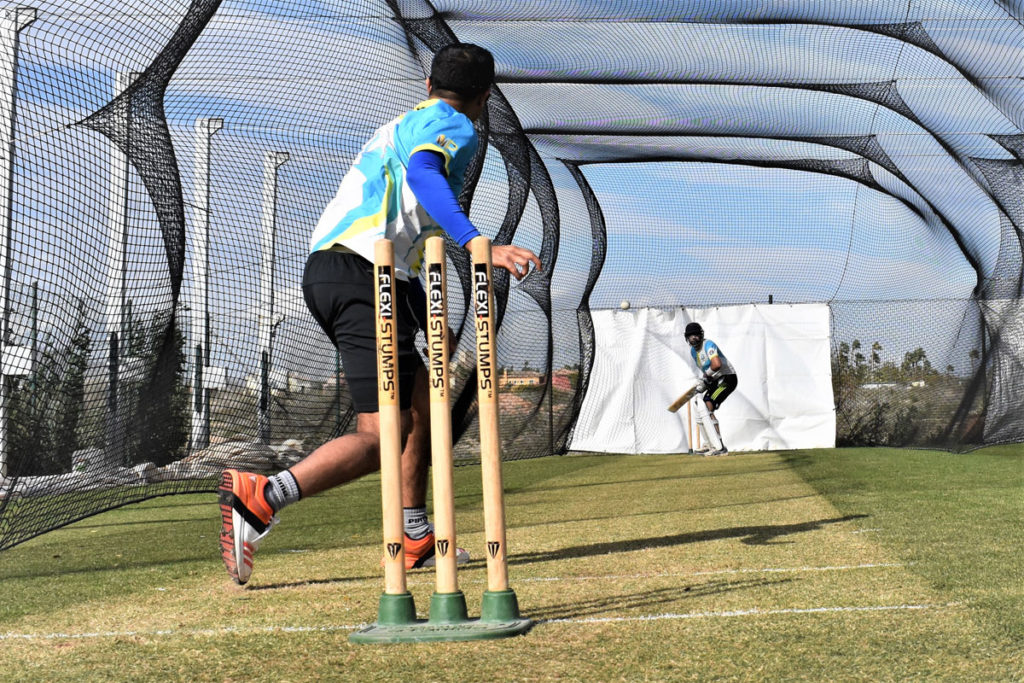 Sharks Academy CC grass net training session at the Desert Springs Cricket Academy
Sharks V's Pinatar Pirates T20 at Desert Springs Cricket Ground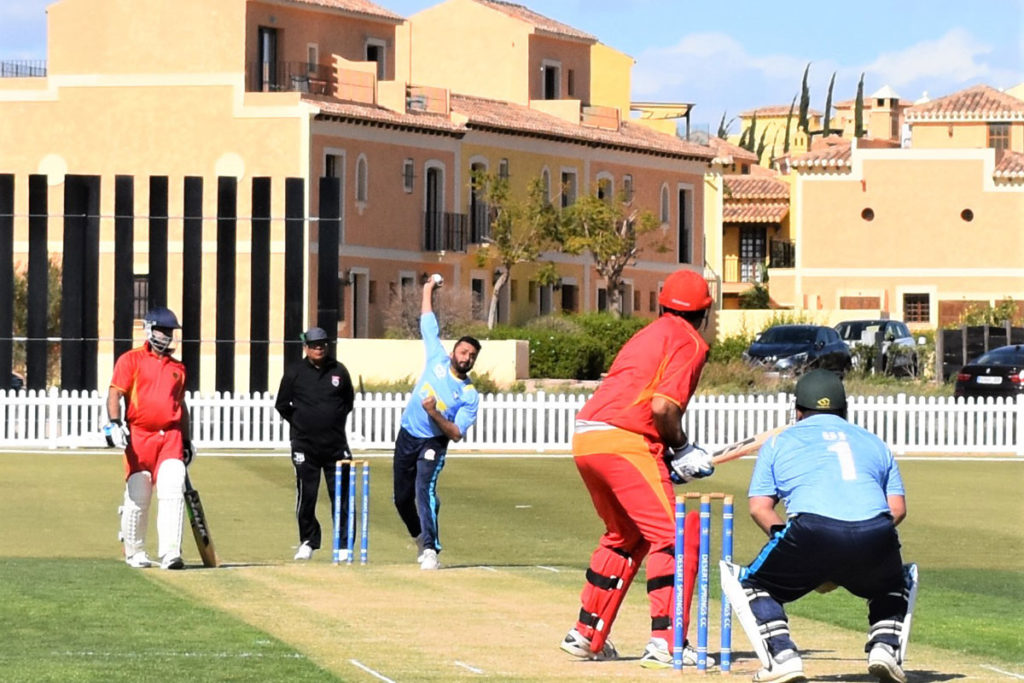 Sharks V's Pinatar Pirates T20 at Desert Springs Cricket Ground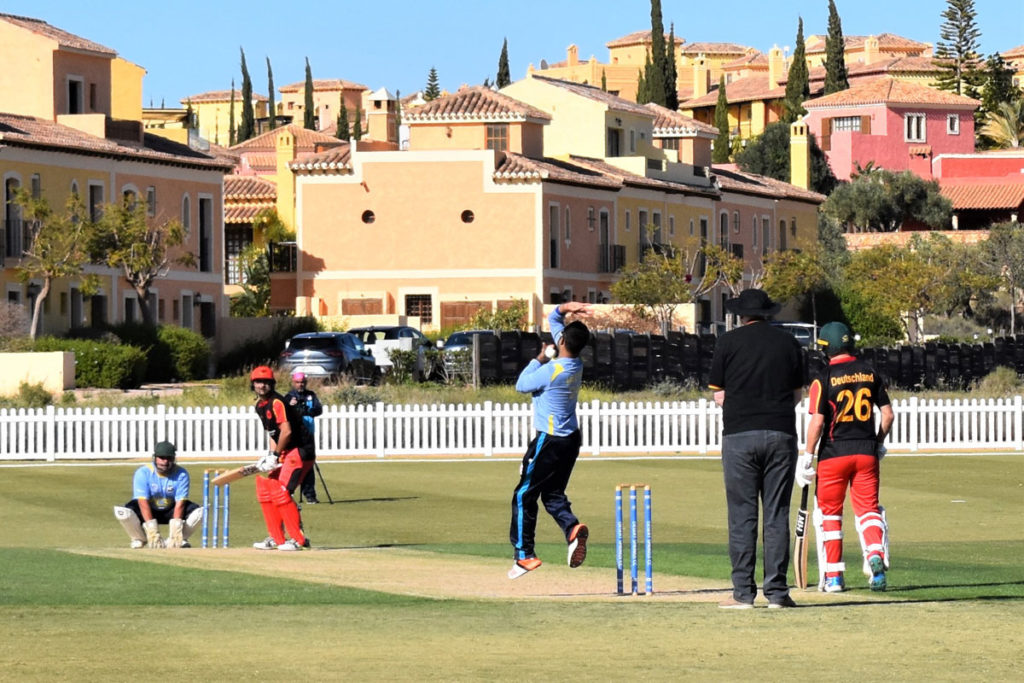 Sharks V's Germany T20 at Desert Springs Cricket Ground