Twenty-one (21) members of St. John's School Cricket, accompanied by Director of Cricket David Hammond and two additional members of coaching staff, are now back in England having completed a successful 3-day training camp between Sunday 14th – Wednesday 17th April at Desert Springs Resort, Europe's only international award-winning luxury family resort and championship desert golf course with its very own dedicated Cricket Ground and Academy, in the Almanzora region of Almeria, Andalucía in south-east Spain.
David Hammond, St. John's School Director of Cricket commented;
 "Desert Springs Resort is a fantastic facility which has provided invaluable preparation for our busiest summer term ahead. A great time had by all!"
 Grass net practice, both bowling and batting, fielding drills, strength and conditioning work, running, speed and agility work was completed at the Cricket Academy.
The culmination of the training camp saw St. John's School Cricket Club compete against Malvern College Cricket Club in a T20 Match at the Desert Springs Cricket Ground on Tuesday 16th April.
St. John's School Cricket players said of their pre-season training experience at Desert Springs Resort:
"I have enjoyed my experience on the tour. I feel like I have improved many of my skills because of the facilities."
William Purcell
 "The nets are great, and the wicket is really good. There is lots of space to train everywhere."
Cameron Sim
 "The ground was amazing.
From the cricket ground there was an astonishing view with the background of the mountains."
Jamie Ruscoe
 "I have really enjoyed my time at Desert Springs as I have been able to improve as a cricketer and warm up for the season ahead with excellent facilities."
Joseph Akhurst
To view the video of the Desert Springs Cricket Ground & Academy Click Here
The players and coaches were accommodated in some of the privately-owned apartments reserved for holidays and short breaks at Desert Springs and the resort's executive chef was on hand to cater for the special dietary requirements of individual players dining in The Crocodile Club and El Torrente Restaurant.
For further information contact:
Nick Gaywood
+44 (0)7793 558 132
ng@desertspringscricket.com
St. John's School Cricket Pre-Season Winter Training Camp at Desert Springs Cricket Ground & Academy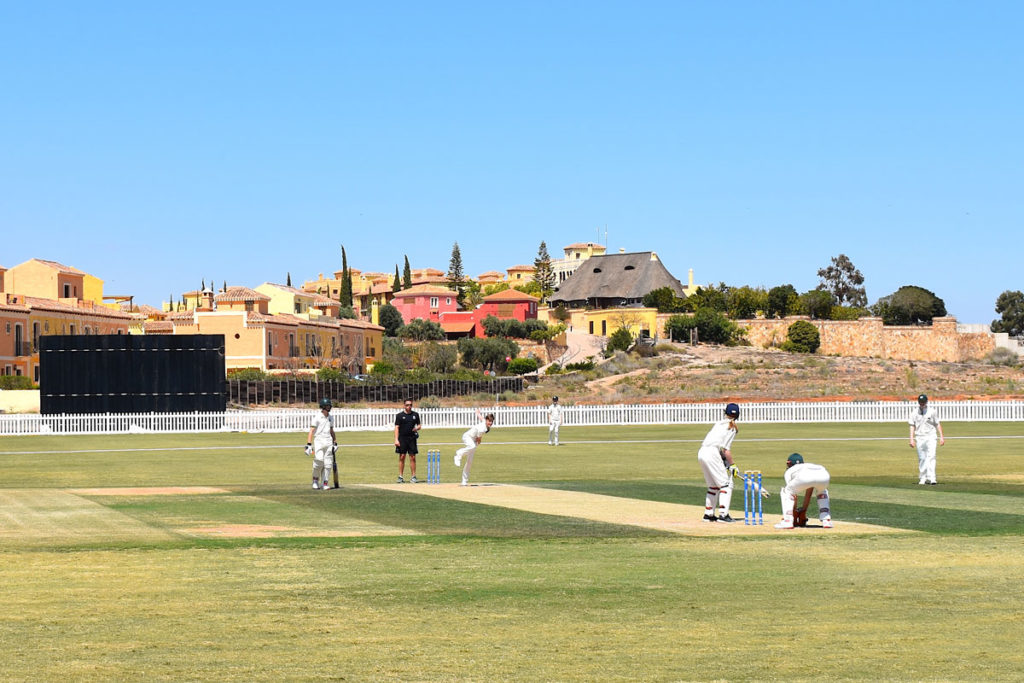 St. John's School compete against Malvern College in a T20 Match taking place at the Desert Springs Cricket Ground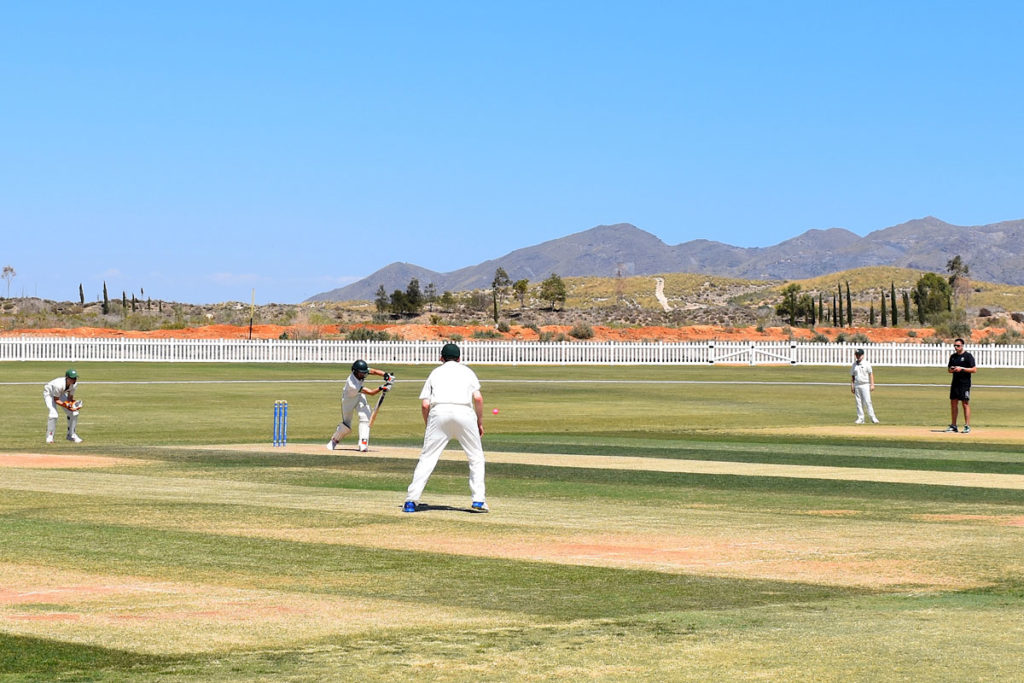 St. John's School compete against Malvern College in a T20 Match taking place at the Desert Springs Cricket Ground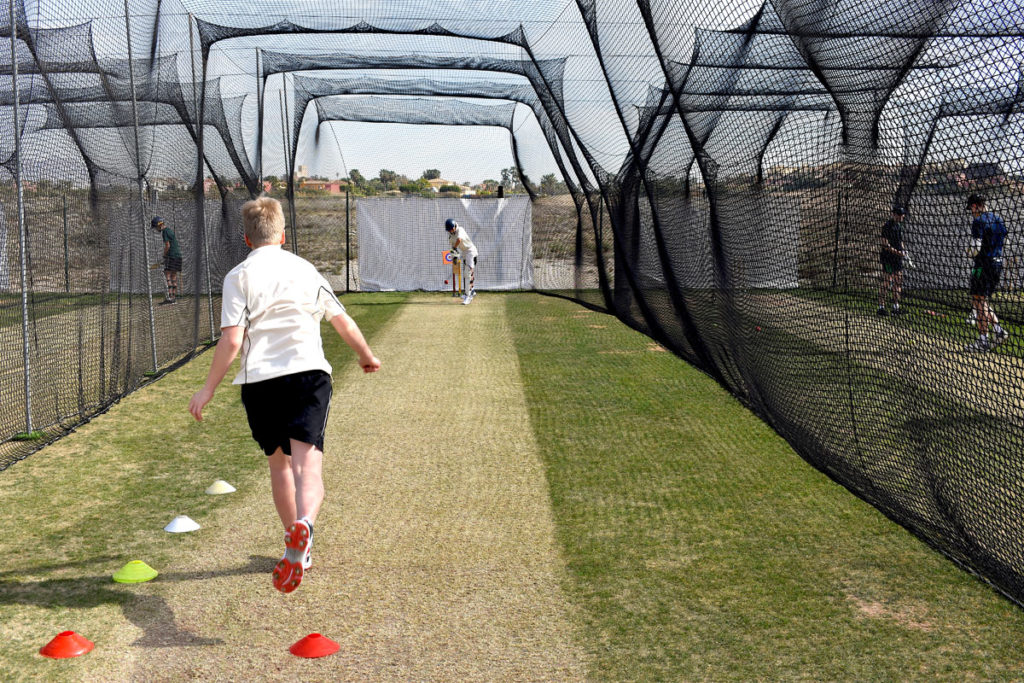 St. John's School Cricket training session taking place at the grass wickets at the Desert Springs Cricket Academy