Twenty-Five (25) U'15 players representing; 'The Cornish Cricket Company', 'Piri Piri Cricket', 'Tom Flowers Coaching' and 'Cricket Spain', accompanied by their coaches, have completed a successful and inaugural 'Root Academy Festival' four (4) day training camp between Wednesday 30th October – Sunday 3rd November at Desert Springs Resort.
Ben Stephens, The Root Academy Head Coach commented;
"As always the resort was outstanding with very attentive staff. The cricket ground continues to be at first-class standard and is even improving day by day. It is always sad to leave, but I can't wait to return! "
Tom Flowers, Head Coach of Tom Flowers Cricket Academy remarked of Desert Springs Resort and the festival training camp;
"Excellent staff service as always going above and beyond as ever. This was the ideal venue for our young cricketers coupled with a safe environment. The resort accommodation was clean and comfortable, and the food was outstanding as always. As for the cricket……excellent! The practice nets and wickets are first-class! We will be returning!"
Grass net practice both bowling and batting took place at the Cricket Academy.
Fielding exercises, running, speed and agility work was completed at the Cricket Ground along with a T20 Matches, and the players benefited from access and use of the facilities at the Sierras Sports Club.
Root Academy Festival players said of their training experience at Desert Springs Resort:
"Desert Springs is a beautiful resort that is kept superbly.
The Cricket facilities are second to none." Oscar Dias aged 14.
"I have really enjoyed my time here. The facilities are amazing, and I am honoured to have been able to use them. The food has been lovely and I would like to thank everyone who works here for their kindness and welcoming characters." Joe Simmons aged 13.
"I have really enjoyed my visit here. The cricket facilities are amazing and I am happy to have been given the opportunity to use them. Everyone here at Desert Springs has been very kind and helpful." Corie Andrew More aged 13.
"I think Desert Springs is a great resort. I would come back because the resort was the perfect place to stay for us and the facilities to play cricket are more than incredible!"
Charlie Fytch aged 14.
"I think Desert Springs is a great place to play cricket and golf. The facilities are great, and the apartments are first-class." Ned Overbury aged 13.
To view the video of the Desert Springs Cricket Ground & Academy Click Here
The players and coaches were accommodated in some of the privately-owned apartments reserved for holidays and short breaks at Desert Springs and the resort's executive chef was on hand to cater for the special dietary requirements of individual players dining in El Torrente Restaurant.
For further information contact:
Nick Gaywood
+44 (0)7793 558 132
ng@desertspringscricket.com
The Root Academy Festival at Desert Springs Cricket Ground & Academy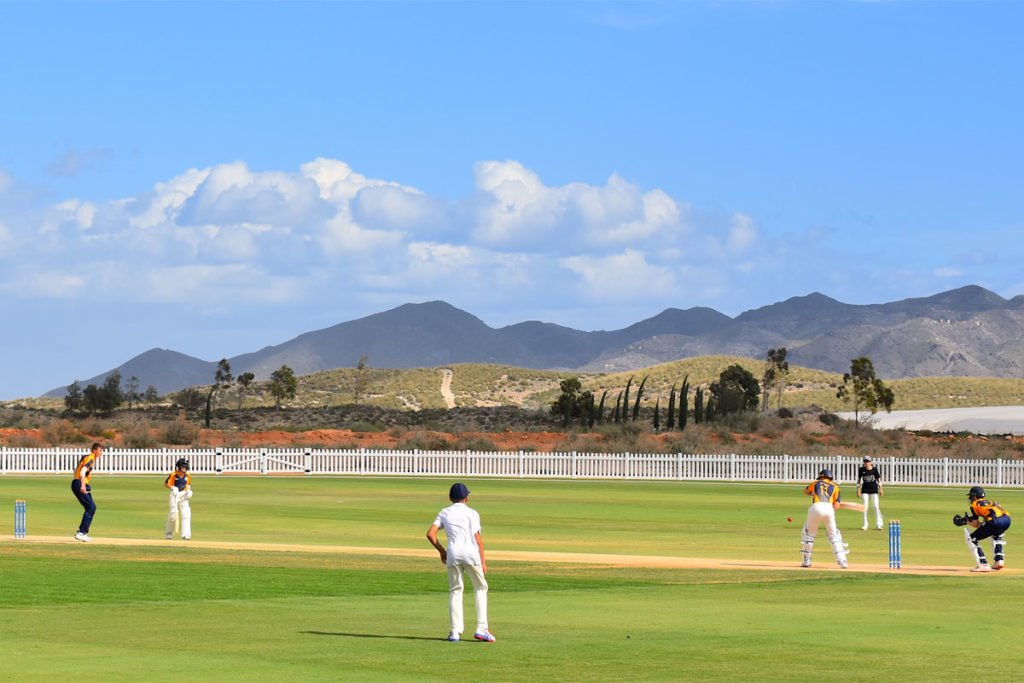 The Root Academy T20 Match at Desert Springs Cricket Ground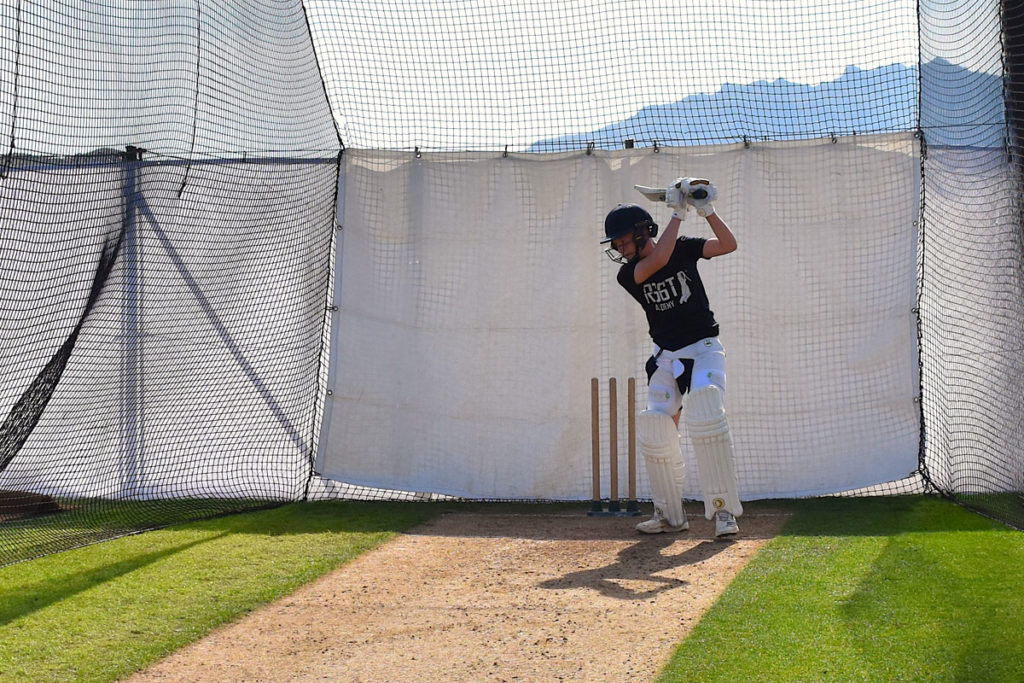 The Root Academy training sessions taking place at the Desert Springs Cricket Ground & Grass Net Practice at the Cricket Academy