The Indiana course at Desert Springs has been recognised as the 8th Best Golf Course in Andalucía out of a total of 110 courses and the 23rd Best Golf Course in Spain from a total of 402, based on the reviews of players who rated the course on the Leading Courses website.
The Leading Courses rates the Golf Clubs in various countries, including Holland, Turkey, United Kingdom, Germany, Belgium, Cyprus, United Arab Emirates, France, Portugal and Spain, based on opinions and reviews of the golfers who have experienced the courses themselves.
The score to each club is given based on the following criteria: Overall Golf Club Impression, Facilities Available, Restaurant Quality, Maintenance of the Golf Course, Clubhouse Presentation, Value for Money and Hospitality and Service, which gives an average score out of 10.
Out of the 402 courses present on this ranking the Indiana Course at Desert Springs occupies 23rd place in Spain with a score of 8,4/10, and awarding our Club with the "Golfers Choice Recommended" badge.
"Wow, what a Course! Beautiful fairways, great bunkers, fantastic greens, what more could you want. Yes, of course, a beautiful area. In short if you are in the area worth a visit."
"What a gem of a golf course and resort. The course was beautifully conditioned and a real test, this was my first experience of Desert golf, something completely different. The staff at the resort couldn't have been more helpful and welcoming, I can't wait to go back!"
These are just some of the comments posted on the leading courses official website by reviewers about Desert Springs and its facilities.
The full ranking of golf courses in Spain can be found on by clicking HERE: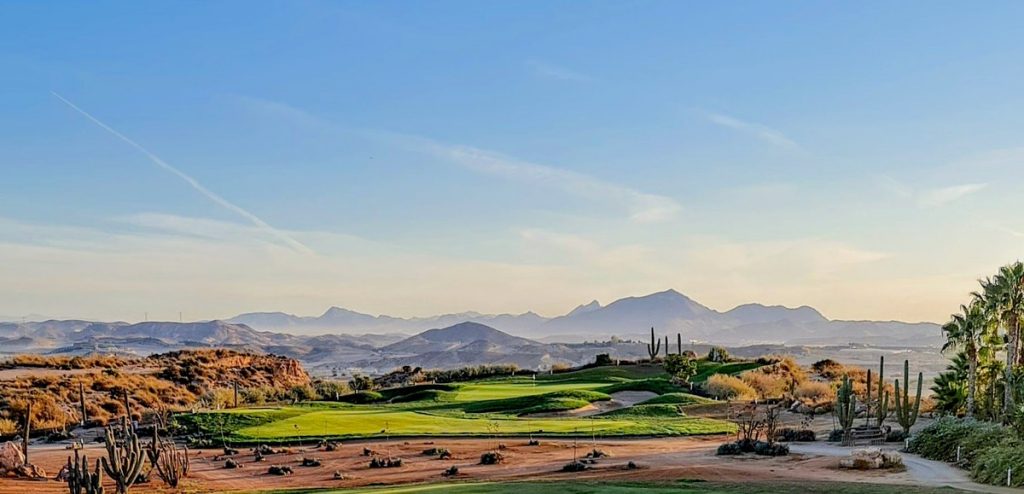 Hole 1 'Cactus Point' - The Indiana course at Desert Springs