It is with great pleasure that we announce that The Desert Springs Resort, Europe's only international award-winning luxury family resort and championship desert golf course in the Almeria region of Andalucía, south-east Spain, has received a TripAdvisor Certificate of Excellence award for 2013. This award denotes Desert Springs being honoured as a top-performing holiday resort as reviewed by travellers on the world's largest travel site.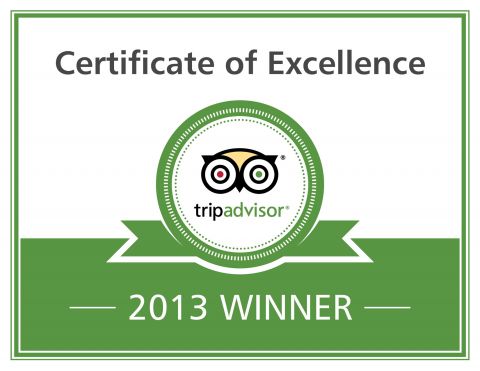 The accolade, which recognises hospitality excellence, is only given to establishments that consistently achieve outstanding traveller reviews on TripAdvisor, and is extended to qualifying businesses worldwide. Only the top-performing 10 per cent of businesses listed on TripAdvisor receive this prestigious award.
To qualify for a Certificate of Excellence, businesses must maintain an overall rating of four or higher, out of a possible five, as reviewed by travellers on TripAdvisor, and must have been listed on TripAdvisor for at least 12 months. Additional criteria include the volume of reviews received within the last 12 months.
Simon Coaker, Sales and Marketing Manager of The Almanzora Group commented: "This award is especially gratifying for all at the resort as it came completely out of the blue. The customer reviews posted are completely unsolicited and reflect the views of real people describing their actual experiences whilst at Desert Springs. We believe that these result from a continual and consistent effort of staff at the resort to ensure customer satisfaction through quality of product and service on a daily basis; this is the corner stone of the Desert Springs Resort".
For further information contact: The Lodge @ Desert Springs
Tel: +34 678 379 387
Email: thelodge@almanzora.com
www.almanzora.com