With the domestic cricket season now in full swing, Winchester College have now returned to the UK after completing a successful four (4) day cricket training camp at Desert Springs Resort, Europe's only international award-winning luxury family resort and championship desert golf course with its very own dedicated Cricket Ground and Academy, in the Almanzora region of Almeria, Andalucía in south-east Spain.
Between Wednesday 17th – Sunday 21st April, Paul Gover Winchester College Head of Cricket and Coach James Burridge, accompanied fourteen (14) players, aged between 15-18 years, who completed a carefully planned training programme that comprised grass net practice, both bowling and batting, strength and conditioning work, running, speed, fielding and agility work at the Cricket Academy.
Additionally, the players had the opportunity to put their practice into play when they competed in a quadrangular T20 Tournament against Bedford School and Shiplake and Radley College at the Desert Springs Cricket Ground on Thursday 18th, Friday 19th and Saturday 20th April, as they stepped up their physical preparations for the 2019 season.
Winchester College Head of Cricket Paul Gover commented:
"We enjoyed our return to Desert Springs and the addition of the new match ground meant that we could not only train in the high quality grass nets but gain invaluable pre-season match play experience. As ever, the Desert Springs staff went above and beyond and all of our requests were met. The boys were more than happy with the accommodation and food and we look forward to returning in 2021"
Winchester College players said of their pre-season training experience at Desert Springs Resort:
"Over the week we have enjoyed the warm hospitality of the staff at Desert Springs. Despite the weather the groundsmen have worked with care and skill to make sure that we got our 3 matches and that the nets were ready to use. The nets and other facilities were wonderful. The food has been terrific, and always punctual, and the accommodation is most desirable."
Sam Tall
"I have been to Desert Springs twice now and they have somehow made it even better. The food was delicious as usual and the accommodation perfect. Most importantly the cricket facilities were amazing. All in all, it culminated in a fun and productive week of cricket."
Charlie Inglis
"The facilities here are brilliant. We have had a great week and it has been fantastic to get outside in the nets and to play games on grass pitches after a long winter indoors. The staff have been fantastic whether it has been preparing food or the wickets we have played on."
Henry Axtell
Accommodation for the players and coaches was in some of the privately-owned apartments at Desert Springs Resort normally reserved for holidays and short breaks and the resort's executive chef was on hand to cater for the special dietary requirements of individual players dining in the resort's Crocodile Club and El Torrente Restaurant.
To view the video of the Desert Springs Cricket Academy Click Here
For further information contact:
Nick Gaywood
+44 (0)7793 558 132
ng@desertspringscricket.com
Winchester College Pre-Season Training Camp at Desert Springs Cricket Ground & Academy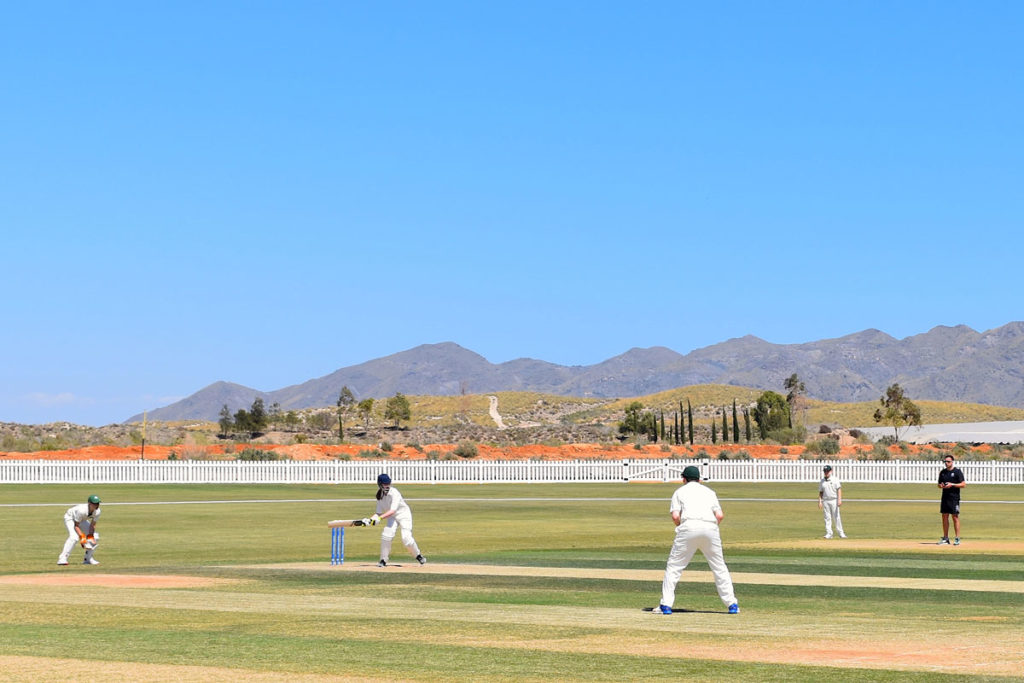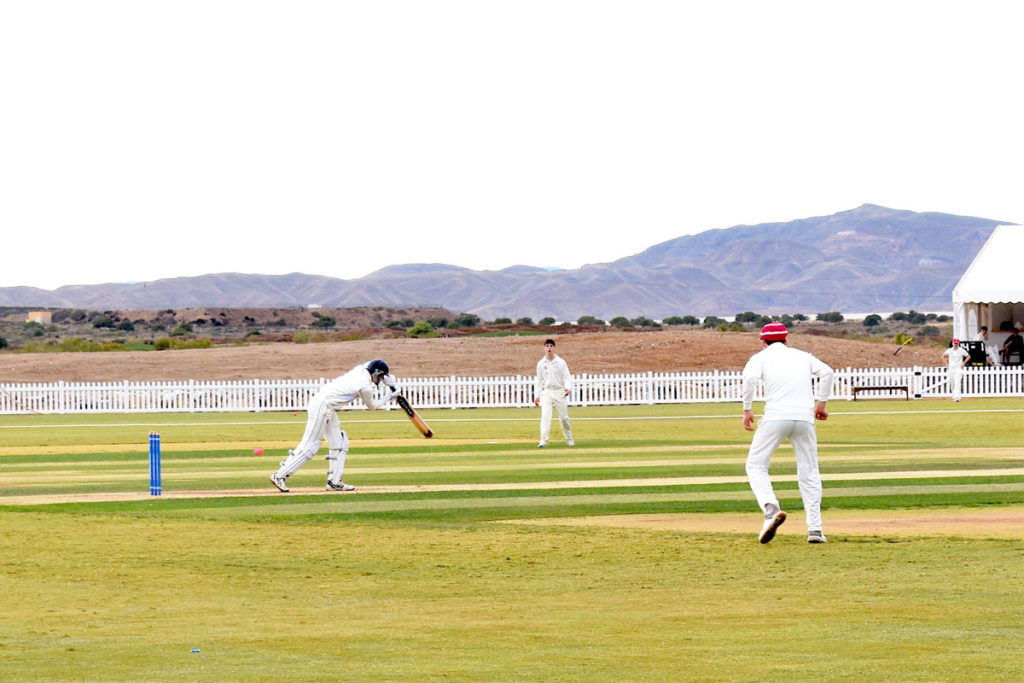 Winchester College compete in the quadrangular T20 at the Desert Springs Cricket Academy