With the domestic cricket season drawing ever closer, the Men's National Cricket Team of Denmark will be stepping up their preparations for the 2020 campaign by completing a four (4) day warm weather pre-season training camp at the Desert Springs Cricket Ground & Academy between Thursday 30th January – Monday 3rd February.
The Denmark National Cricket Team has been an associate member of the International Cricket Council (ICC) since 1966, and have previously been a part of the ICC's Hgh Performance Programme.
Denmark played in the inaugural edition of the ICC Cricket World Cup Challenge starting in 2019 as a result of finishing in Division Three of the now defunct ICC World Cricket Leaugue.
In 2018, the ICC decided to grant full Twent20 International (T20I) status to all its members resulting in all Twenty20 matches played between Denmark and other ICC members after 1st January 2019 being a full T20I.After April 2019, Denmark will play in the 2019-21 ICC Cricket World Cup Challenge Leaugue.
The training camp will comprise eight (8) players and two (2) coaches, all of whom will be spending their time completing a specific and carefully planned programme of numerous training sessions each day covering technical skills, fielding drills, bowling and batting, strength and conditioning and both individual and group activity.
Grass net practice, both bowling and batting will take place at the Cricket Academy. Strength and conditioning work, running, speed and agility work will be completed at the Cricket Ground and Gym at the Sierras Sports Club.
To view the video of the Desert Springs Cricket Academy Click Here
The players and coaches will be accommodated in some of the privately-owned Apartments at Desert Springs and the resort's executive chef will be on hand to cater for the special dietary requirements of individual players dining in El Torrente restaurant.
For further information contact:
Nick Gaywood
+44 (0)7793 558 132
ng@desertspringscricket.com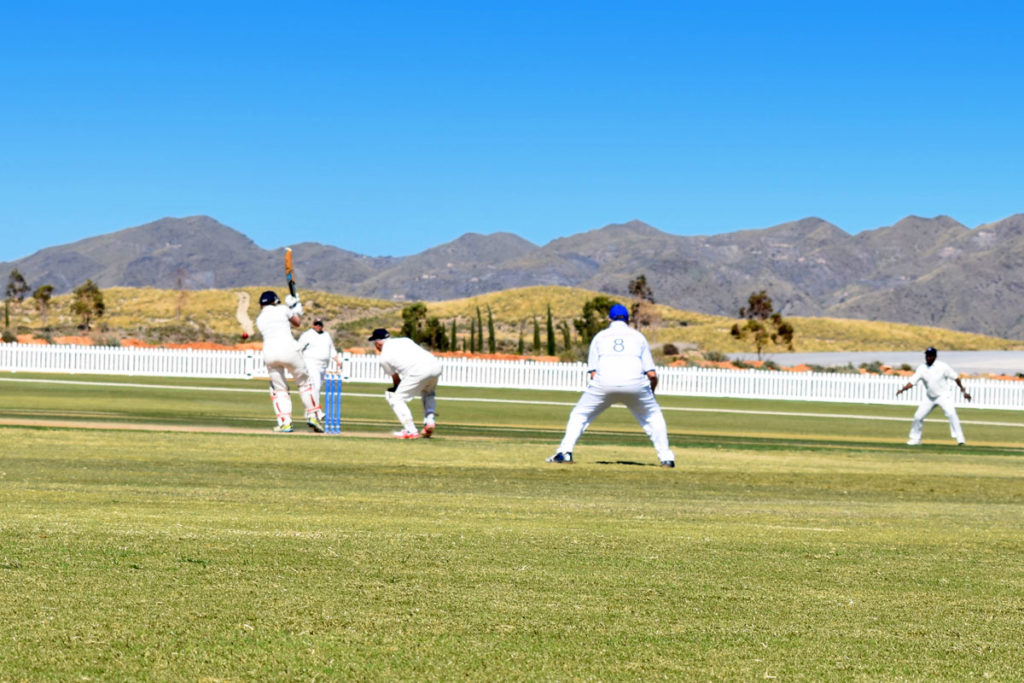 The Desert Springs Cricket Ground which shall be utilised by Denmark National Men's Cricket Team during their pre-season training camp