With the domestic cricket season drawing ever closer, The Guernsey Cricket Board (GCB) have now completed their five (5) day pre-season warm weather training camp at the Desert Springs Cricket Ground & Academy.
Between Sunday 18th – Friday 23rd February Five (5) GCB management and coaching staff accompanied Twenty-Two (22) U'17 players who completed; grass net practice, both bowling and batting, strength and conditioning work, running, speed and agility work, slip catch training and out-field fielding exercises with match simulations at the new Cricket Ground at Desert Springs Resort.
GCB Operations Officer Colette Gooding commented: "Desert Springs is a wonderful environment which has allowed our players to develop their cricket skills and ability as well as having a fantastic time and be involved in a range of activities. Many thanks for a great first visit and we hope to see you again next year."
The training camp worked on a specific and carefully planned programme covering technical skills, strength and conditioning and both individual and group activity that included volleyball and football during non-cricket time.
GCB players said of their pre-season training experience at the Desert Springs Cricket Ground & Academy:
"This is possibly the best place to improve your game, amazing!" Nathan Le Tissier, aged 15 years.
"The resort has very nice accommodation and amazing cricket facilities!" Sam Gates, aged 12 years.
"For a brand-new pitch, it was brilliant, and so well cared for." Blake Carre, aged 13 years.
"To say I was impressed with the facilities would be an understatement!" Harry Gent, aged 13 years.
This has been a great experience with great facilities and really nice staff. I would recommend it for any age group and ability." Max Johnson, aged 16 years.
To view the video of the Desert Springs Cricket Academy Click Here
The players and coaches were accommodated in some of the privately-owned apartments normally reserved for holidays and short breaks at Desert Springs and the resort's executive chef was on hand to cater for the special dietary requirements of individual players dining in the Crocodile Club.
For further information:
Kirk Lovell
+34 647 414 899
kl@almanzora.com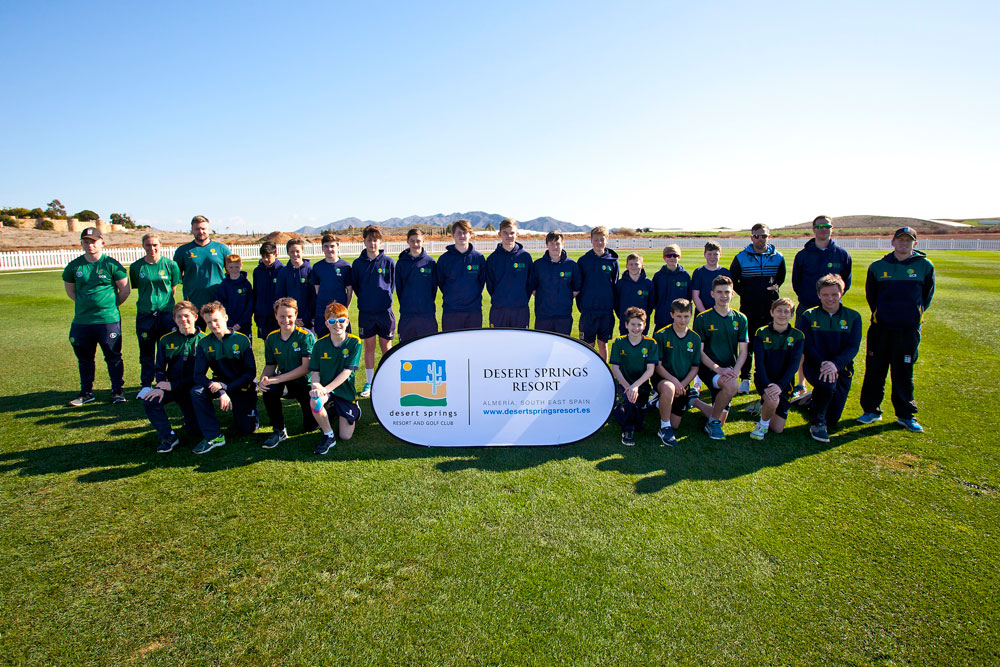 Guernsey Cricket Board Pre-Season Winter Training Camp at Desert Springs Cricket Ground & Academy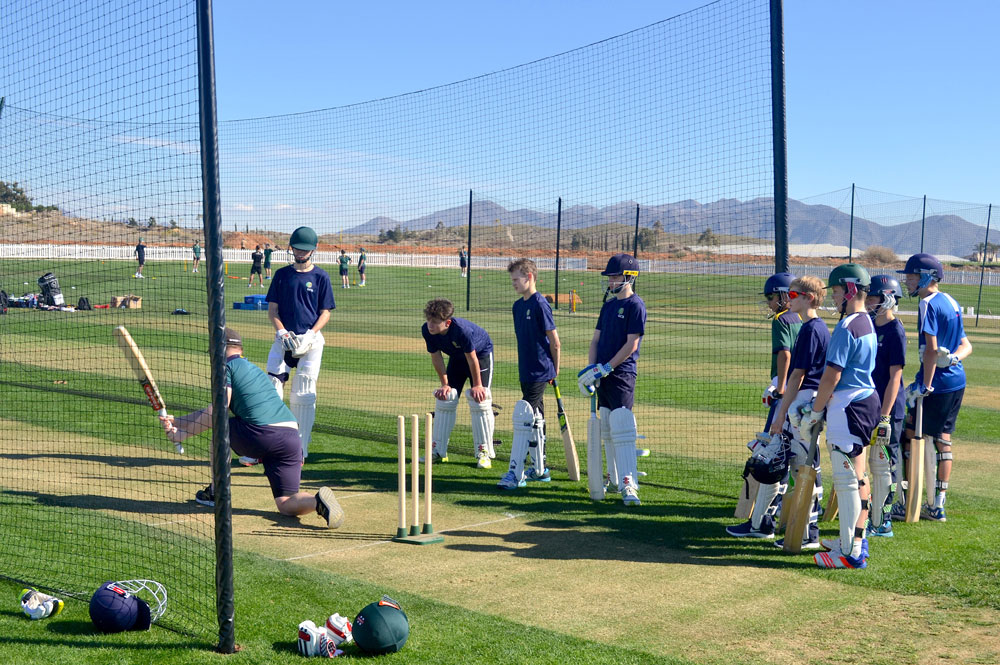 Guernsey players receiving some coaching at the nets of the new cricket ground at Desert Springs Resort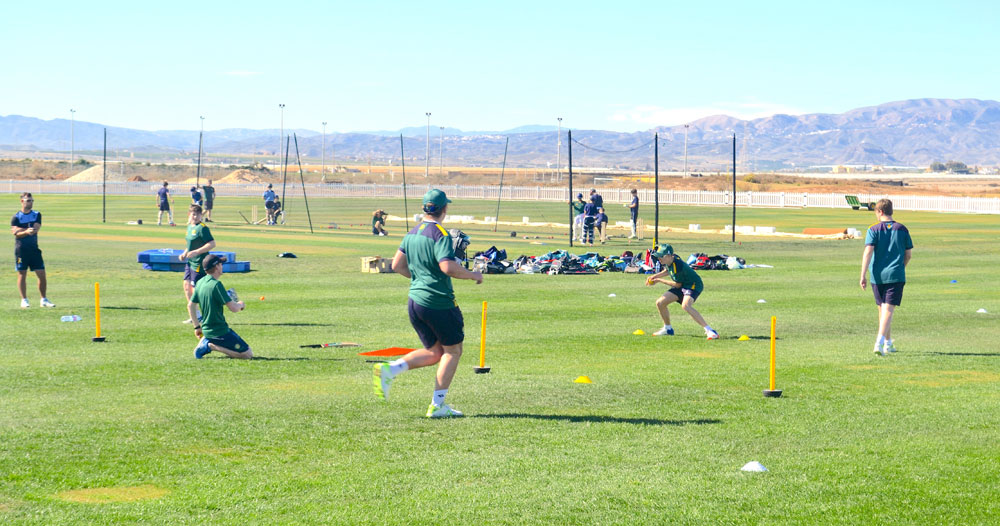 Guernsey players receiving some fielding coaching at the new cricket ground at Desert Springs Resort