From:

Introbiz & Fore Business Guests

Date:

Monday 15th June, 2015

Subject:

Comments from some of the attendees at the Inaugural Introbiz & Fore Business International Networking Event hosted at Desert Springs Resort between 12th - 14th June, 2015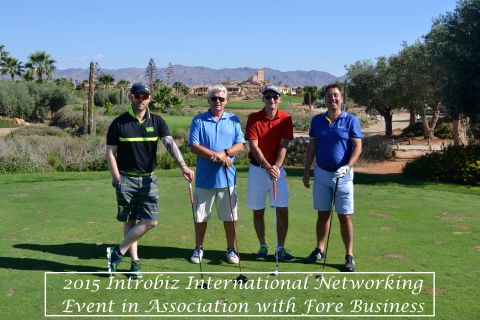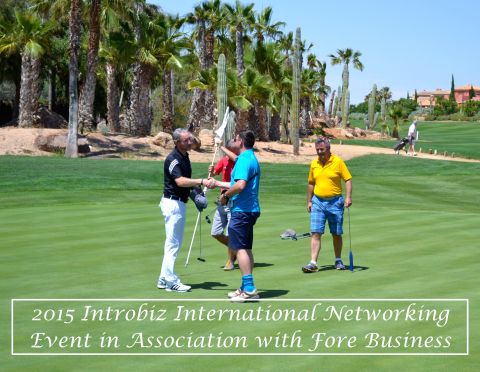 Introbiz & "Fore" Business Inaugural International Networking Event at Desert Springs Resort.
Desert Springs Resort was host to the inaugural Introbiz & "Fore" Business International Networking Event between 12th – 14th June 2015.
An array of companies attended, enjoying two nights luxury resort accommodation with breakfast each day, a Welcome Reception and BBQ networking event on the arrival evening, use of the Golf Academy practice facilities followed by a round of golf on The Indiana course, culminating with a networking event dinner at the resorts award winning 'El Torrente' restaurant.
Guests enjoyed the incomparable social ambience that can only be found at Desert Springs, and a high level of interaction with all in attendance providing a great opportunity to develop their contact list and create new business!
Sean Fergusson, Joint Founder "Fore" Business remarked: –
"Everything about the event has been sensational.
All of the small little extra touches and attention to detail really make Desert Springs 'DIFFERENT' to the rest!
Thank you again for your hospitality over the weekend, you certainly have a great team, that just GET IT!
Thank you to everyone."
Paul Smolinski: – Director Introbiz UK Ltd. remarked: –
"What a fantastic few days and experience with wonderful company we have all had. The course, service, food and attention to detail has been outstanding throughout.
This inaugural event is now the platform for more of the same and we are looking forward to returning again and to develpoing further international networking events here at Desert Springs Resort. Thank you to all!"
Arron Busst, Joint Founder "Fore" Business remarked: –
"It was a pleasure to meet you and spend some time at your wonderful resort.
Your team were amazing; always friendly, helpful and nothing was too much trouble for anyone of them. A really nice touch to put the slide show together too.
The golf course was a tough examination but a thoroughly enjoyable test – especially for those that like a challenge."
Dan Goddard: – Thread Creative
"I really have enjoyed everything about my stay, the service, the golf course, the food, everything was wonderful.
Thank you!"
Bob Grace: – Owner WPA
"A fantastic few days.
I loved the golf course and we have been so well looked after, inclusive of my perfect massage!"
Colin Young: – Custom Golf Trip
"A great event and a great golf course.
The food was beautiful too and I am looking forward to coming back, thank you!"
Chris Simpson: – Business Doctors
"Fantastic service at a fantastic resort.
Thank you for the wonderful hospitality."