THE PAST CAPTAIN´S TEAM CHALLENGE : 11/1/2020
Thirty players signed up to play on the PAST CAPTAIN´S TEAM CHALLENGE.
A beautiful sunny day ensured perfect playing conditions on The Indiana Course which was presented impeccably.
The 'Freddie Beames Team" consisted of Robin Allen, Jim Kendall, Brent Clark-Whittle and Sue Hadden took home the honors of the day, winning with 140 stunning points!
The prize giving ceremony took place on The Deck and was hosted by Club Captain Patricia Deraedt and presented by committee member Barry White.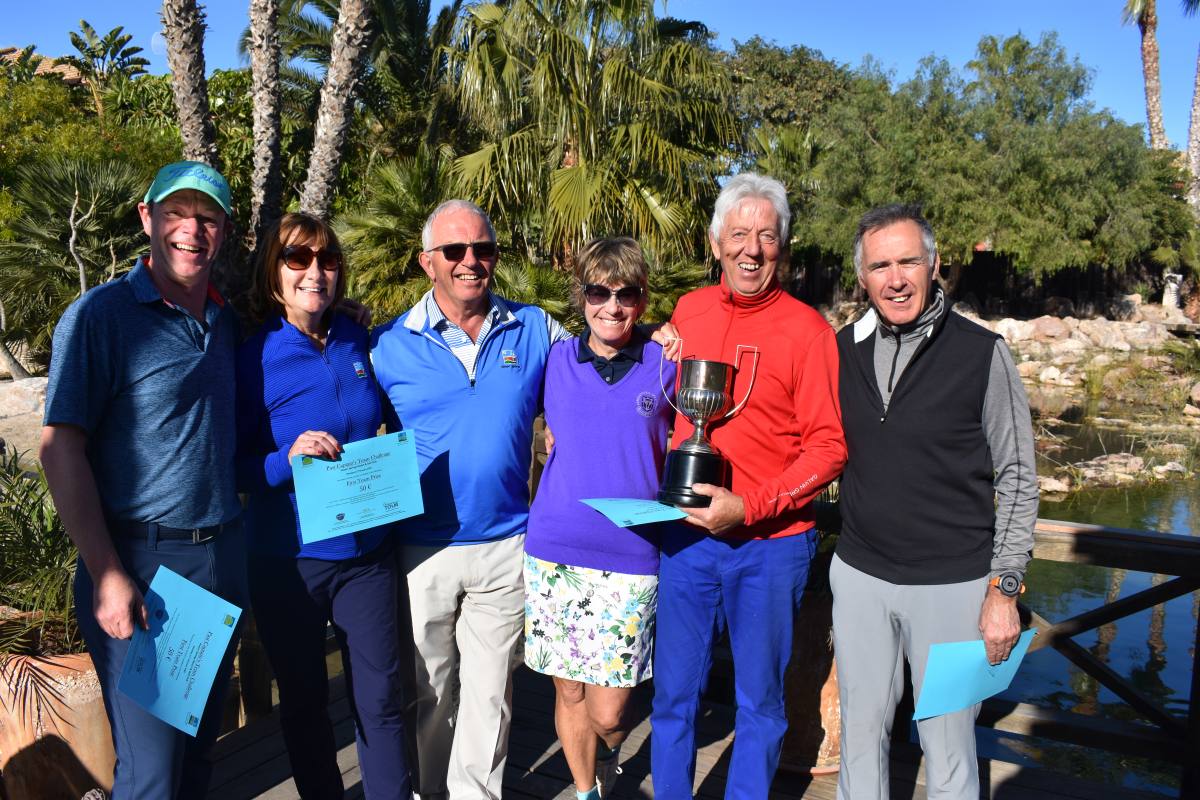 THE EPIPHANY CHALLENGE : 6/1/2020
An impressive 52 players swung their clubs with intent today, in a bid to be crowned The Epiphany challenge champion!
On a beautifully sunny, calm New year's day with the greens , as always impeccable, It was Gail Mckemmie-Watson who took the spoils!
A very close contest, she just pipped  tied second Place, Theo Goodhall & Evelio Alonso by lowest handicap as all 3 returned equal 35 points.
Congratulations to Gail, and all who participated!
DESERT SPRINGS COMMUNITY TROPHY : 3/1/2020
The First tournament of the year was held On a Beautiful crisp sunny day, 35 players across 4 communities, teed up in a bid to secure bragging rights for 2020!
The format was 6 stableford scores to count from each team.
This years spoils go to the team residing at Echo Rock, consisting of our Captain Patricia Deraedt, Norah O' Cuilleanan ( individual womans winner), and the 3 formidable McKinnes brothers with 200 points!.
Many congratulations to all participants!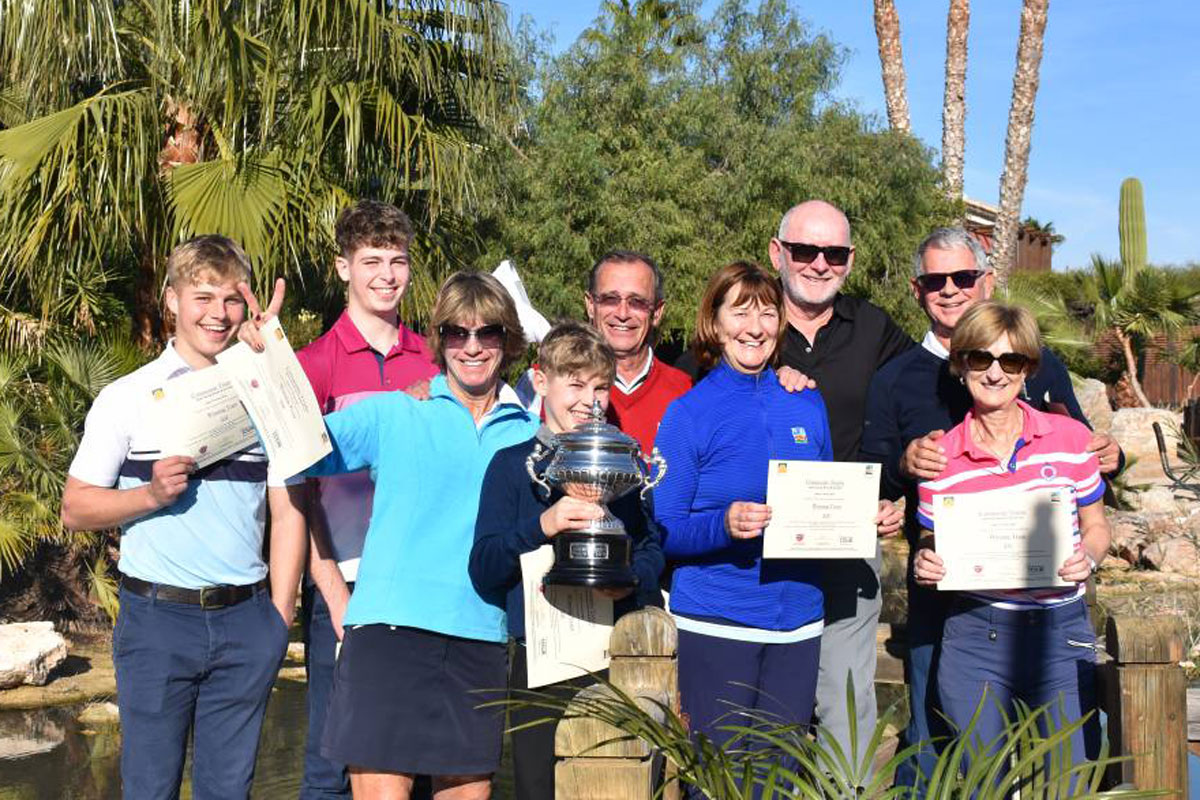 Archived Tournament Reports