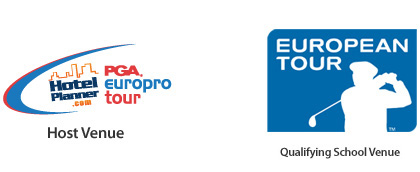 MAY MEDAL 
: 18/5/19
Eleven players signed up to play on Saturday 18th of May for the May Medal Tournament.
As usual the weather was fantastic along with the condition of the course.
A close competition, but no surprises, Chris Mear edged victory with the same score of 71 as Stuart Baynham, but claimed victory as the lowest handicap.
Congratulations to all who participated.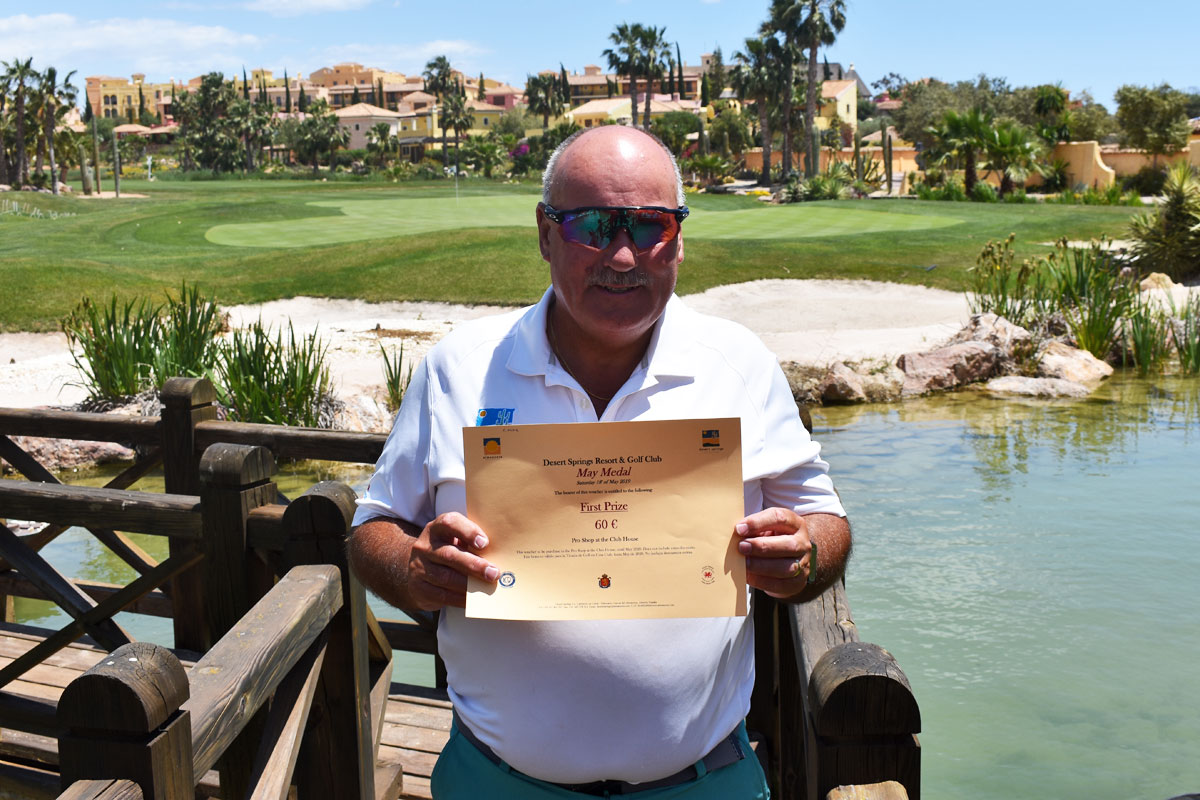 OPEN PAIRS TOURNAMENT 
: 11/5/19
On a lovely hot day, we had 18 teams paired up to compete towards the Open Pairs Stableford Tournament.
It was a close contest but congratulations to Chris Mear & Evelio Alonso who won, with a fantastic 45 points to beat Roger Butters & Freddie Beames by one point on 44 points.
Thanks to everyone who participated.
MAY STABLEFORD 
: 4/5/19
A lovely day and ever improving course conditions on Saturday 4th May to compete for the May Stableford event, and a fantastic 36 players turned up.
Congratulations to Kirby Garrod, with a fantastic score of 40 points, edging victory from Jim Halpenny , a close runner up on 38 points.
Thanks to all who participated!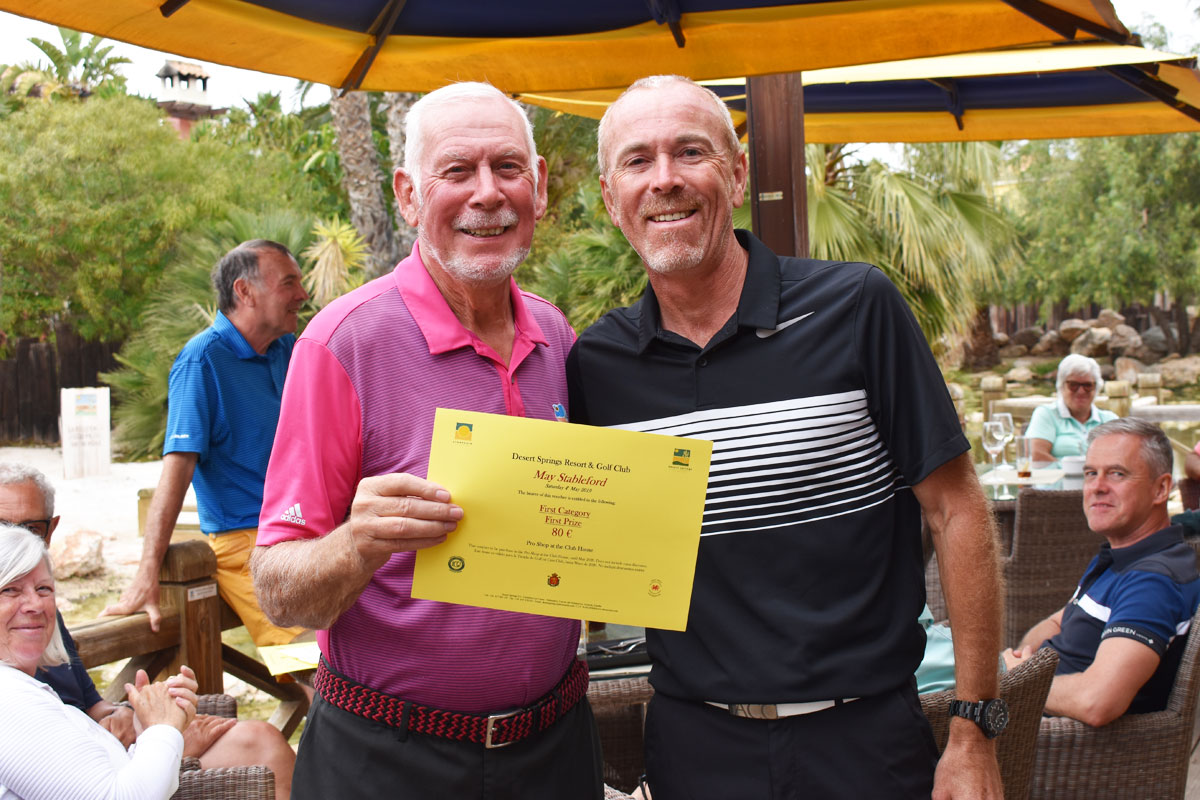 THE EASTER CUP 
: 21/4/19
A great field of 56 players turned out on Easter Sunday to contest for this years Easter cup.
In rather bleak conditions, but fortunately dry, a magnificent performance by Nicola Watson returned a 39 point winning total, to claim victory by just 1 point over Steve Gray, and Phil Webster in 3rd place with a very commendable 36 points.
Congratulations Nicola, and well done all who participated!
THE CAPTAIN'S DRIVE-IN 
: 19/4/19
A fantastic turnout of 22 teams entered for our new Captain, Patricia Deraedt´s charity Scramble event on Friday 19th April.
With the weather forecast for rain, we were blessed to have escaped with a mere faint short drizzle!
It was a closely fought contest, with the winning team of Roger Butters, Michael Wherlock, Chris Harrison & Andrew Lee returning an impressive 55.7 net score edging victory by 0.7 of a stroke from runners up : Phil & Shona Lockyer, & Mark and Sue Trasler.
Many thanks to all competitors, and  for all who contributed to over €2,000 for the very worthwhile Charities.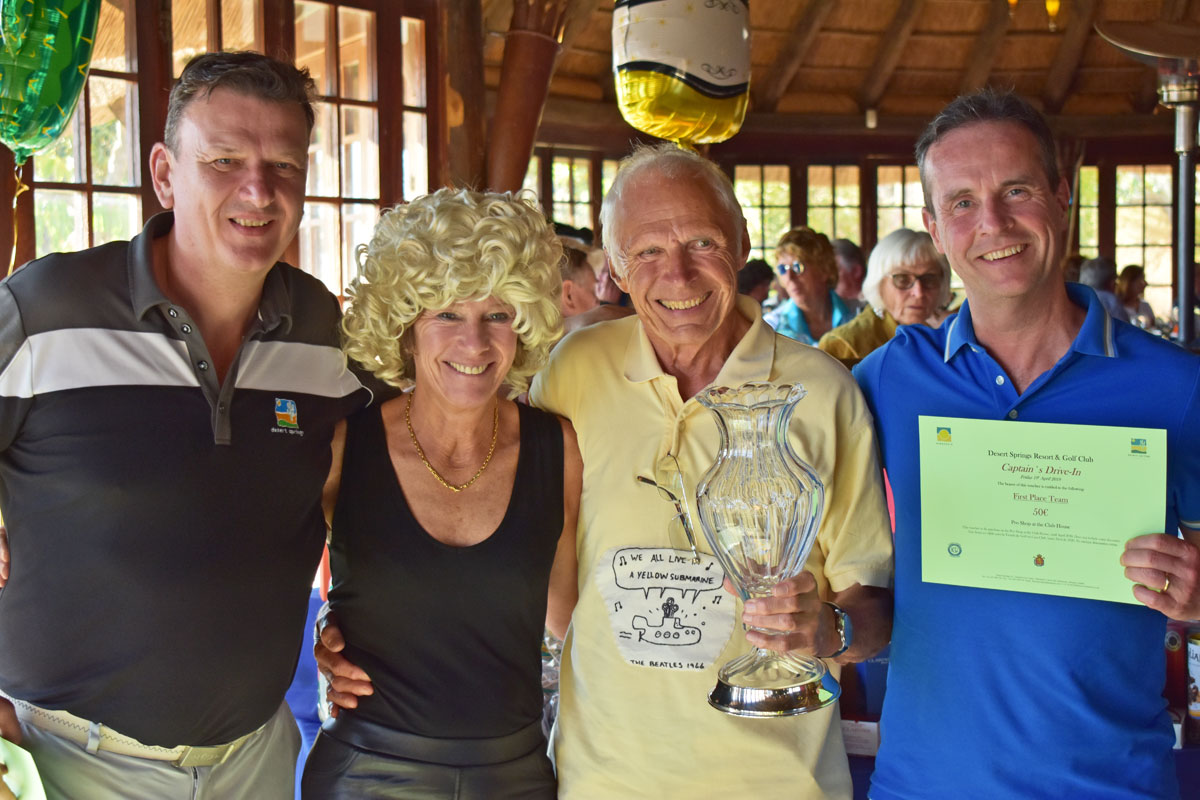 THE CLUB CHAMPIONSHIP & STABLEFORD
: 16-17/4/19
14 brave players boldly put there names forward to compete for this years 36 hole Club Championship trokenplay from the Alternative longer course.
Front runners Chris Mear, Alan Paterson, Rory McCartney and Chris Cole were closely knitted together after round Wednesdays 1st round , but no surprise, it was Chris "The Rock" Mear who prevailed from the other hopefuls to claim top spot with a 2 round total of 163.
Second Place Alan Patterson on 174 , and Rory McCartney 3rd with 178.
On Thursdays Club Championship Stableford event, a strong field of 45 players strolled the beautiful emerald fairways of the Indiana course, with intent.
On normal sunny conditions, and a light afternoon breeze, it was a very tight contest indeed, and  it was Lee Coxon who prevailed on 36 points, narrowly edging Howard Taylor on countback as they tied score.
Barry white claimed 3rd Place and a winners share, just 1 point behind with 35 points.
Many thanks to all who participated!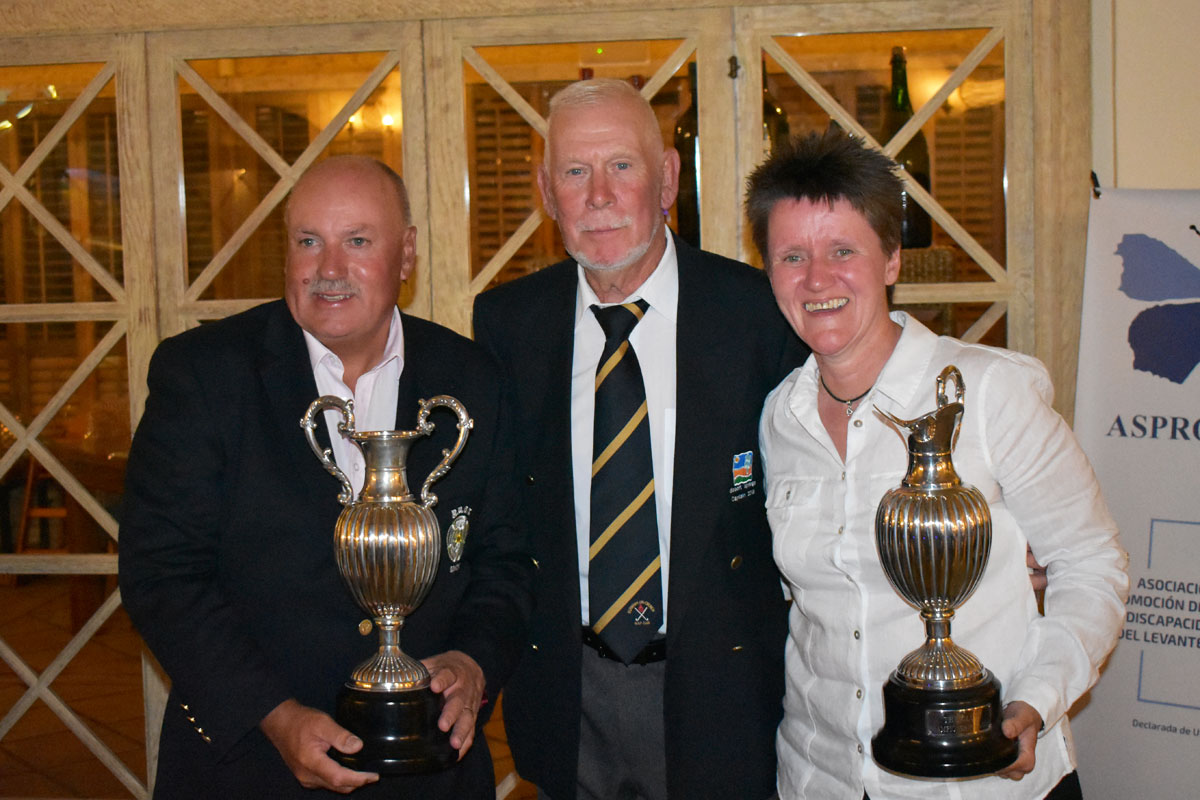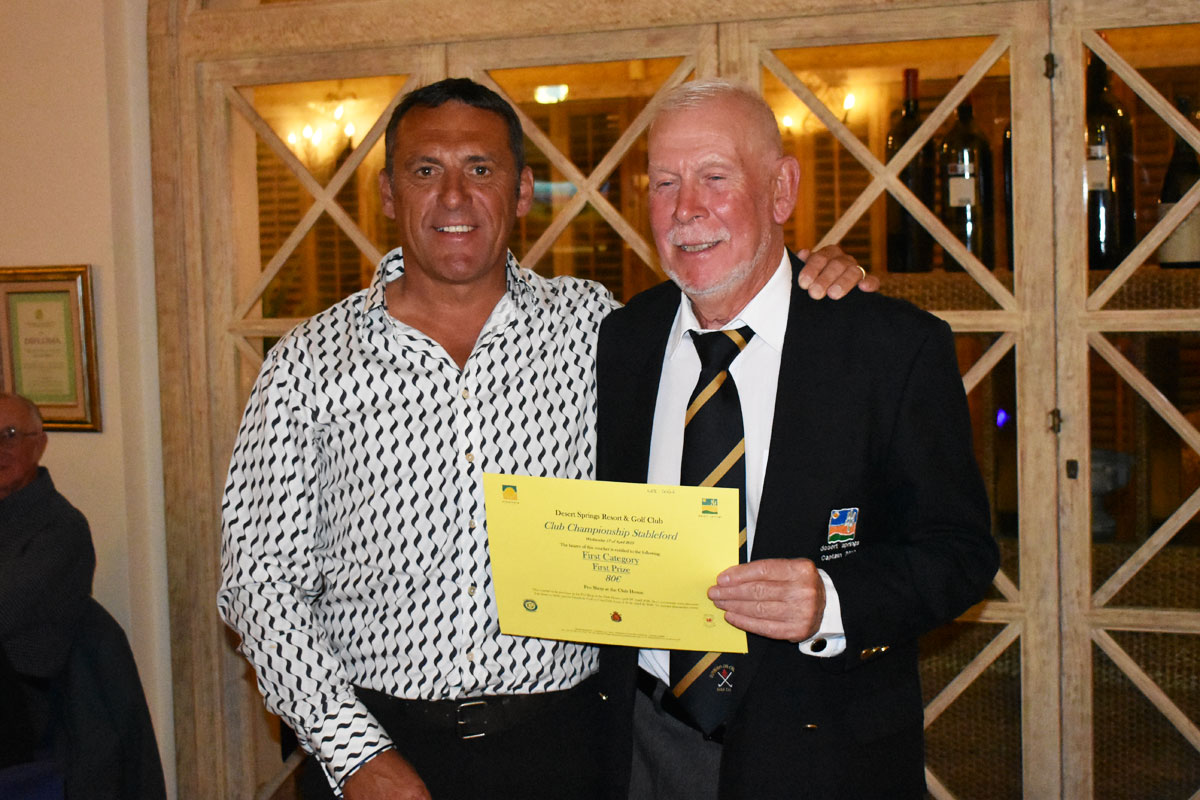 INDIANA MASTERS TOURNAMENT 
: 6-7/4/19
On Saturday 6th and Sunday 7th April,  The Indiana course was presented in beautiful condition and
the stage was set to contend this years Indiana Masters.
Blustery conditions maintained on both days, which was troublesome for all to contend with. Phil Webster held strong on Sunday to win after Saturdays early clubhouse lead of 40 points, to finish on 67,  and edge it by the finest of margins from Chris mear, Steven Gray, & Sue Wood on 66 points.
Many thanks for a fantastic turnout of 46 players and well played again Phil!
MEMBERS ECLECTIC TOURNAMENT 
: 30-31/03/19
A mixed bag of weather to content with this weekend for this years Eclectic strokeplay event, to see who had the consistency and grit to win over 2 rounds.
22 players started on Saturday, with Ali Mahmud setting the pace with a magnificent net 68.
However it was all to play for on persistently wet Sunday, and many congratulations to Patricia Deraedt for braving the elements and improving by a fantastic 15 stokes on Sunday, with a  combined total 141,  to win by 2 shots over Ali Mahmut (143),  and a great performance from David Smith on Sunday landing him 3rd Place on 144 total.
Well done to the "14 Musketeers" who battled Sundays elements to finish the event!
ST. PATRICKS DAY BOWL TOURNAMENT 
: 17/03/19
A fantastic turnout of 42 competitors on St. Patricks Day Sunday, hoping for the luck of the Irish, to take home the crystal trophy.
Alas there was unfortunately  just one player who took the trophy home, the Prolific, Chris mear!
Chris just pipped the local, Jose Antonio Vasquez, by virtue of countback, as they tied on 36 points.
Many thanks & congratulations to all who participated!
MEMORIAL DAY TOURNAMENT : 9/03/19
A great turnout for the Memorial Day tournament on a warm Spring Day at Desert Springs with the Golf course presented in great condition for the event.
With a heavily contested field, and tight scoring in the Stableford Format, Duncan Boston edged victory over Dennis Stafford on countback, as both players tied on 37 points.
Thanks to all who participated!
DESERT SPRINGS WALTZ : 2/03/19
A beautiful day for contesting the Desert Springs Waltz on Saturday 2nd March.
A field of nine teams competed with the aim to score the highest stableford score possible, to claim the top Spot!
Congratulations to the team of Eric & Dianne Biggs, and Zeta Denyer for being the runaway champions with a total of 82 points! Runners up Richard Fuller, Duncan Boston, and Phil Angus with 71 Points. Well done to all.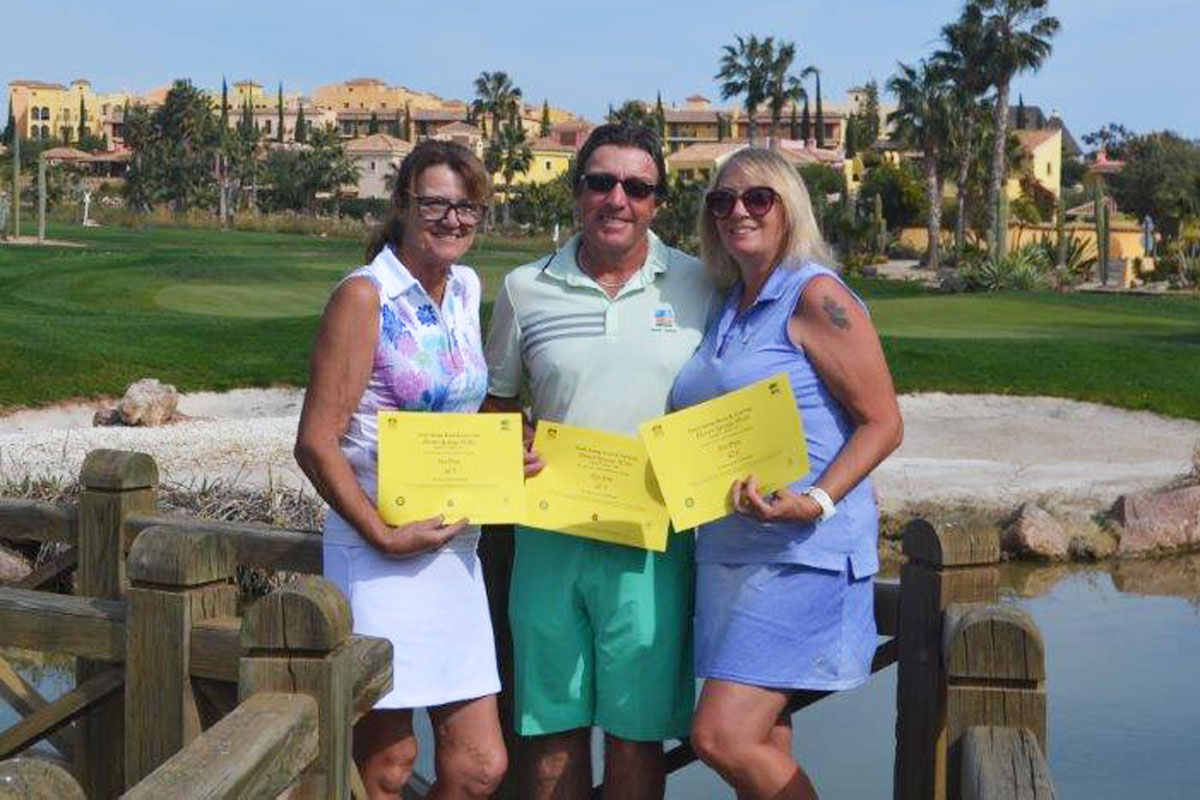 ANDALUCIA DAY TOURNAMENT : 28/02/19
A fantastic turnout of 41 players for the Andalucia Day tournament on thursday 28th February.
On slightly breezy conditions in the early afternoon, but the sun still smiling, Denise Mear reigned supreme, with  an impressive 41 points stableford.
Closely on her heels in the runner up spot, was David Hinton with 38 points, and Chris Mear 3rd with 37 Points.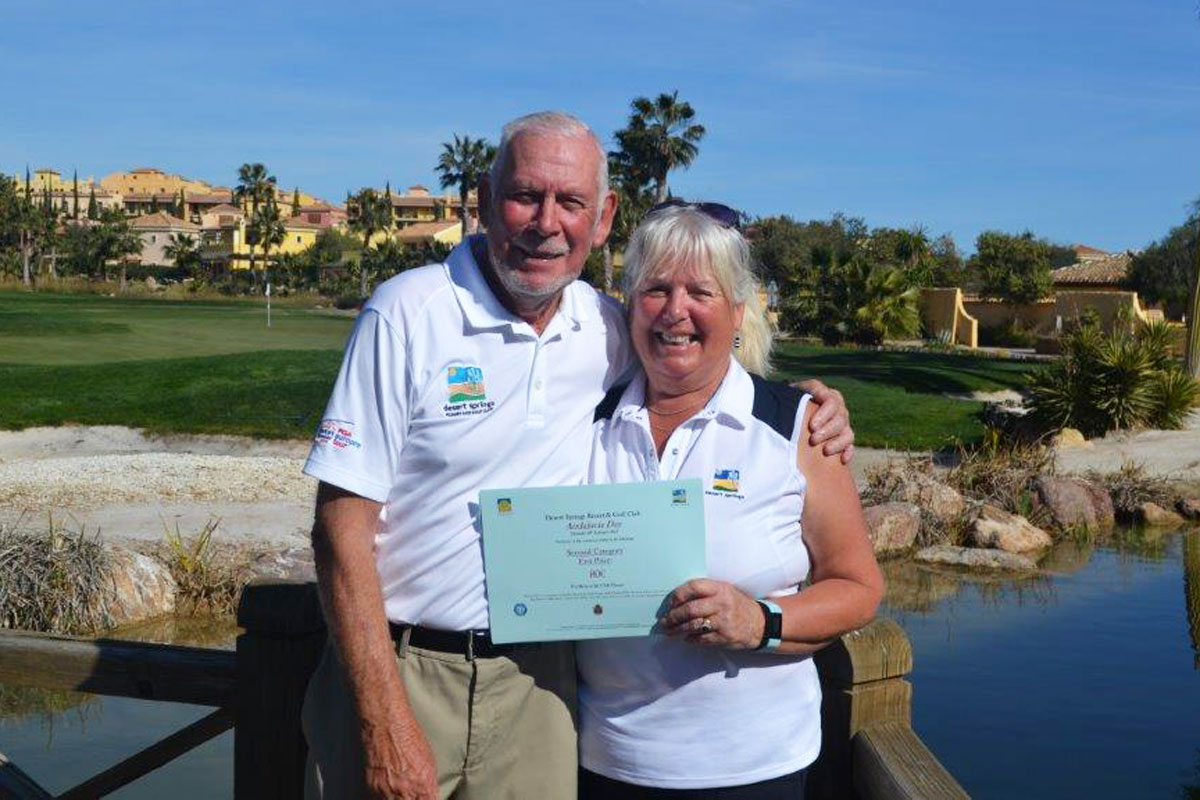 CARNIVAL SCRAMBLE : 23/02/19
10 Teams Gathered on Saturday the 23rd February to put their collective scoring boots on In a bit to shoot the lowest combined score to win the Carnival Scramble! On near perfect conditions on the Golf course and Weather, the Team of
Chris & Denise Mear, Eric & Dianne Biggs ruled supreme with a fantastic score of 53.6!
DESERT SPRINGS OPEN CHAMPIONSHIP : 09/02/19 – 10/02/19
30 players took to the fairways to compete for The Desert Springs Open Championship which was played over two rounds. The Indiana Course was presented in fantastic condition and the weather for both tournament rounds was absolutely delightful.
Chris Mear was crowned champion golfer of the year with a great combined stableford score of 75 points. Runner-Up went to Chris Cole on 68 points (by virtue of lower handicap) from Evelio Alonso.
The prize giving ceremony took place in on The Deck and was hosted by Club Captain John Haydon.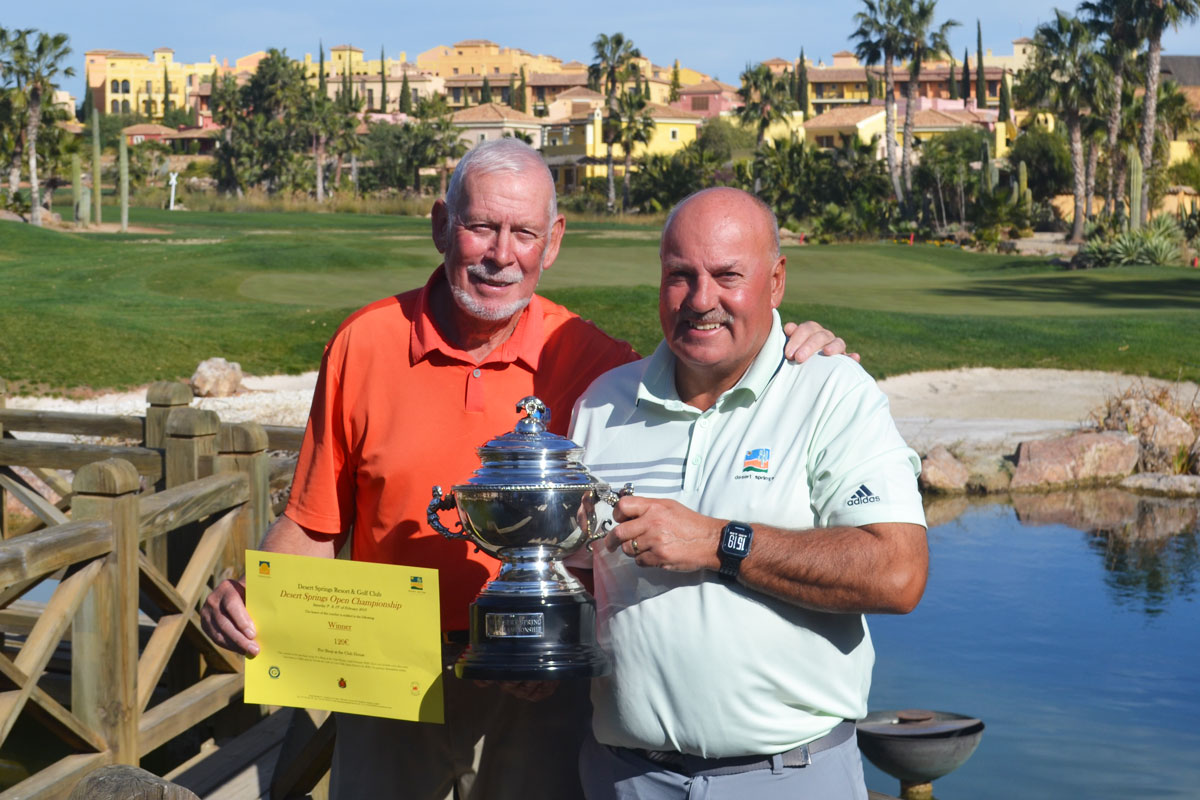 THE EPIPHANY CHALLENGE : 06/01/19
A great field of 47 players took to the fairways for The Epiphany Challenge which is traditionally held on Three Kings Day, the 6th January.
The Indiana Course was presented in beautiful condition, being bathed in glorious sunshine for the whole event.
Young Charlie McKinnes proved a very popular winner of his first 'Major' and was crowned champion with 38 points (by virtue of lower handicap) from Runner-up Roger Butters. Third place went to Liz Shutlar with 34 points (by virtue of lower handicap) from Kirby Garrod.
The prize giving ceremony took place in on The Deck and was hosted by Club Captain John Haydon.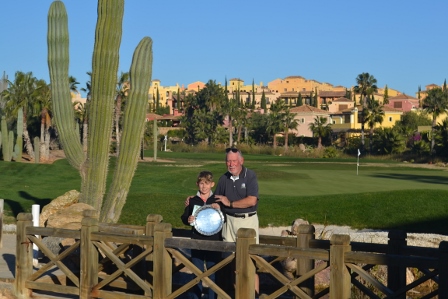 DESERT SPRINGS COMMUNITY TROPHY : 4/1/19
The Community Trophy kick-started the 2019 tournament year in style with 33 competitors taking to The Indiana Course which was presented in beautiful condition. The format is that of a team event whereby the respective communities of the resort compete in a stableford tournament to claim the title as the best Community in Golf.
The combined communities of Desert Drive, Sweetwater Island Drive, and La Rosa formed one team and came out triumphant to be crowned winners of the first event of 2019. Congratulations to all players.
The prize giving ceremony took place on The Deck and was hosted by Club Captain John Haydon.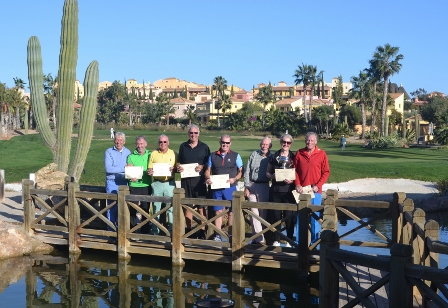 Archived Tournament Reports